Well when i brought her i received some good advice from a couple on here not to spend any money on cosmetics until i knew she was mechanically sound. Good advice i thought!
Having done 17 outings (of which 3 were overnight) and around 30 engine hours, i'm fairly content (apart from a few very minor teething issues) that i've not got any major problems to deal with.
So, i've set about tidying up the cabin.
This is how it was when i got her: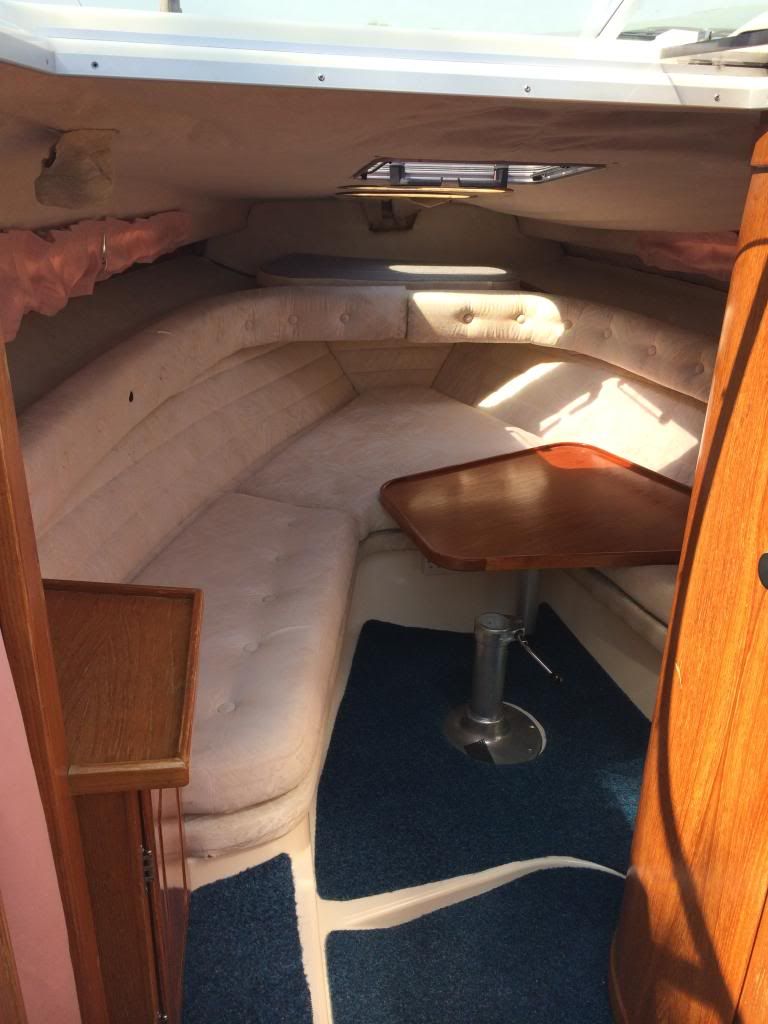 I've already had new curtains made, next is re-upholster the cushions, back rests and side panels. I intend to either, re-varnish all of the wooden surfaces, or, (Your opinions would be appreciated,,) spray paint the wood in a light colored paint?
Colours that we are going for are Dark grey curtains and sides behind seats and Navy blue seat and back cushions.
So far: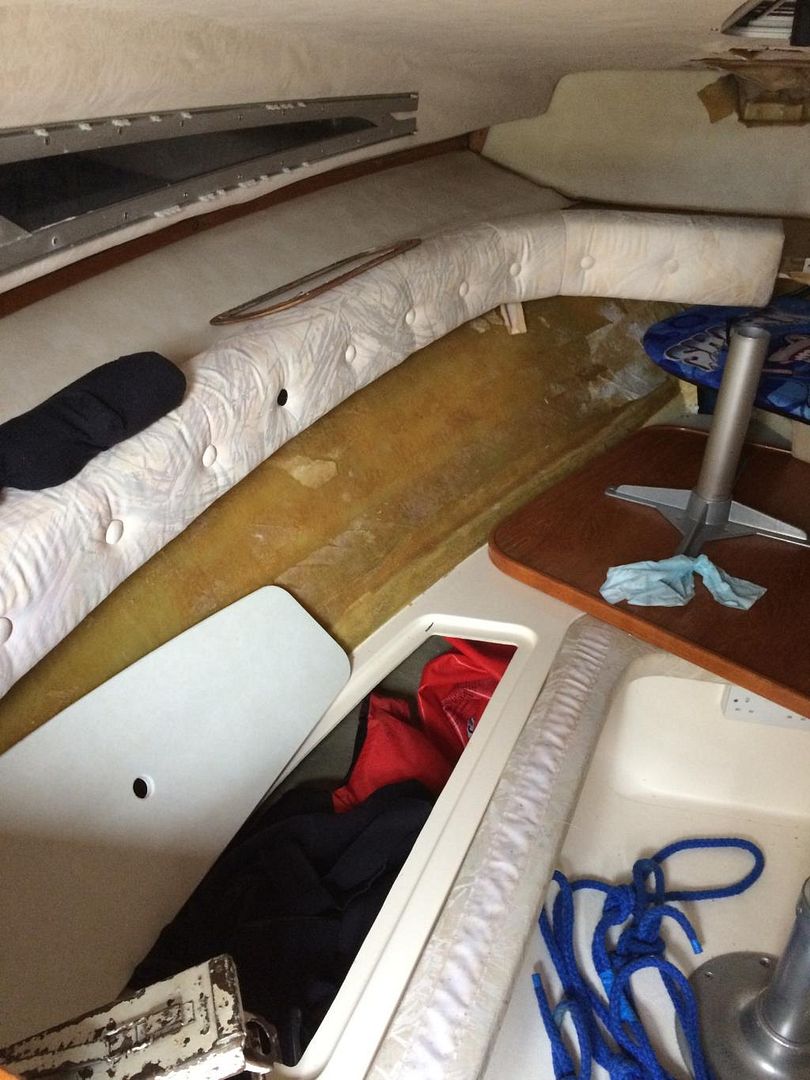 Ideally, i'd also like to re-do the roof lining, but i don't know if i can put myself through it
The sewing machine is also currently out making night time covers for the windows on the camping cover. (Not my biggest talent but we'll see). I'll add pictures when i make soem progress..